Exposing Sugar Babies on Dating Apps
Don't get tricked by sugar babies!
Don't get fooled by other dating sites that allow these profiles.
On Luxy, we have strict processes in place to ensure a safe and real dating platform for meaningful relationships. 
Read our tips below to help spot if someone is after your money, instead of your looks or personality. 
Do they list SB, arrangement, spoil me or sugar/suga in their profile? 
This is an obvious giveaway – but many of us don't read the profile in depth or may not have noticed the 'sb' tucked away in their profile.
Ideally you should take the time to read someone's profile carefully before liking them. Enabling you to have a good picture of the person before deciding.
With Luxy you don't have to worry about reading the finest of details.
Using our Luxy AI screening system, any profile that contains these hidden terms automatically gets blocked.
Additionally with our innovative AI systems in place, if they list this after getting into the app, they will still get removed from the community.
Have they got a profile filled with pictures of fancy cars and houses?
Maybe they are well off, even equipped to be a sugar mama. Don't count your blessings!
Have a look closer and see if they are actually inside any of the assets.
Maybe these were pictures taken with the belongings of a former sugar daddy. Or maybe they took a day trip to a bougie location and took the opportunity for some new profile pictures.
Our review team on Luxy have even found pictures of sugar babies sat in showroom cars, claiming that they own the expensive wheels!
These pictures often signal they won't settle for anyone else than the wealthy and therefore are likely to be a sugar baby.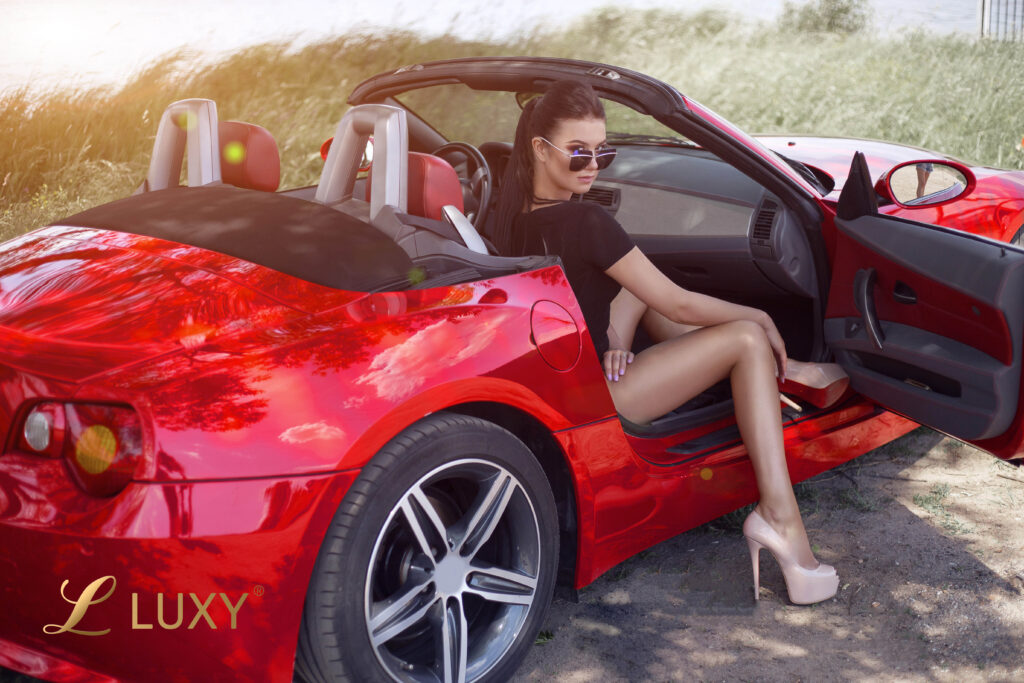 Using Luxy you can avoid this by knowing for sure if your match has the level of wealth they claim.
Luxy's innovative income verification system guarantee's the wealth of our users who earn over $200K per annum. By doing so our exclusive clientele can rest assured that their match is genuine and cut from the same cloth.
As a result, providing a safe environment for the world's elite without having to deal with arrangement seeking sugar babies.
Is their moments page filled with fancy clothes and accessories?
Take a look at their latest Luxy moments posts. Is their feed filled with images of them in designer clothes, jewelry and accessories?
Are they showing off the price tags to their latest purchase or gift?
Then the chances are they are seeking some kind of arrangement.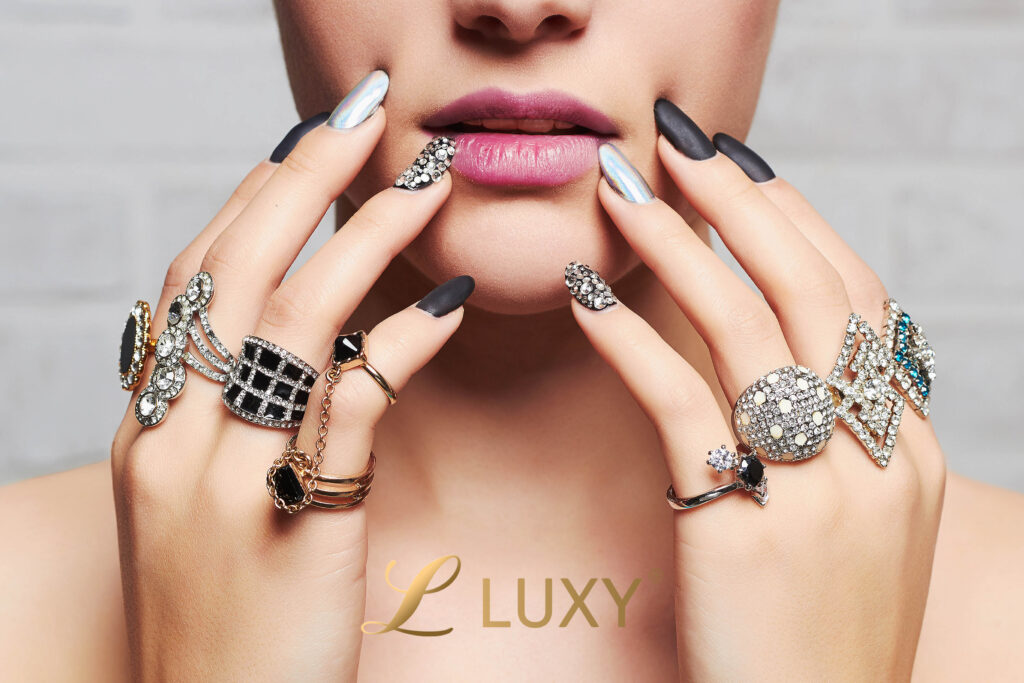 On Luxy we actively encourage the reporting of these types of profiles to are team of dedicated reviewers. Our review team will then check all of the potential sugar babies individually to see if they do look like they are insinuating a paid relationship.
The profiles that fail this review will be banned for the Luxy community.
Where are they happy to meet?
Have you been talking to them a while and now they would like to meet?
See where they are open to going to on that all important first date, how about a walk in the park, a visit to a nice coffee shop or a visit to the zoo.
Maybe they will only be willing to meet in the fanciest restaurant or the city's most expensive bar?
Then this a sign they are just after what you can provide for them, not who you are.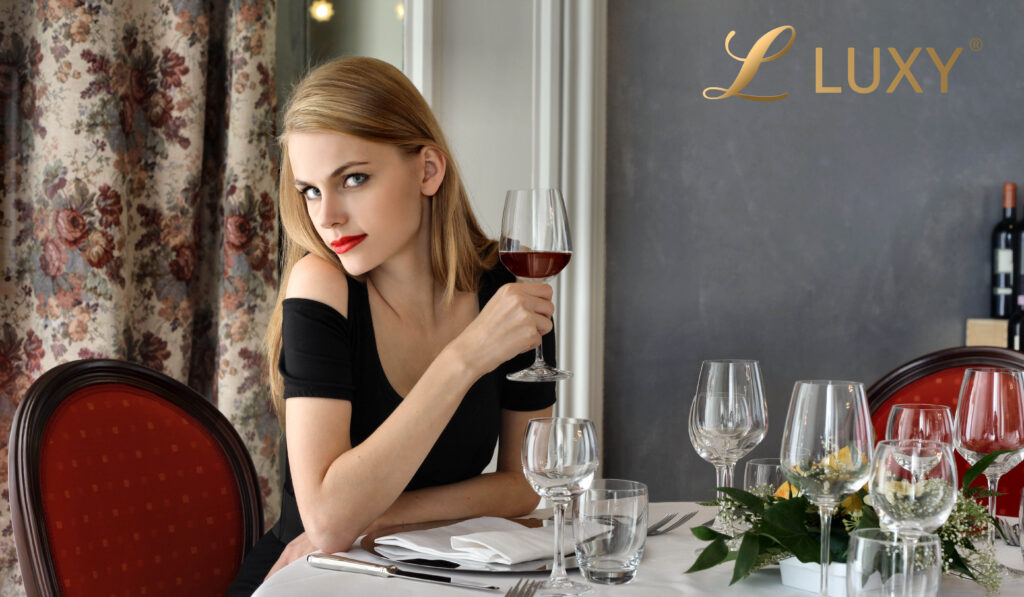 On Luxy, if your match becomes aggressive or abusive in the chat; for example after you refuse to take them to such an expensive place, then you can report this to us.
In instances where a crime is believed to have happened we will report the information to the relevant authorities.
You can be safe in knowing the Luxy team are always there when you need us, helping to maintain a safe environment to find your perfect match.
Do their pictures look too good to be true?
Sometimes sugar babies may not be who they seem. In their profiles, the pictures may just look too good to be true.
Their pictures could all look like they belong on a model's Instagram page but maybe they don't have too much information in their profile, leaving you skeptical.
Therefore, to ensure you are talking to a real person and not a fraudster, at Luxy we have top of the line photo verification.
Our photo verification system requires users to take a selfie while doing a specified pose to prove they are real. Then, the verification picture will be compared to their profile pictures by our dedicated team of reviewers.
If the user fails this step, then that will result in the profile being banned from the Luxy platform. Thus, ensuring the safety of out system for your piece of mind.
The first Date
Conversations with each other on Luxy may have gone really well and now you have scheduled your first date.
See how they act on this first encounter.
If they are open and happy to get to know you then that's great, you can schedule more dates if it goes well and maybe will have a blossoming relationship.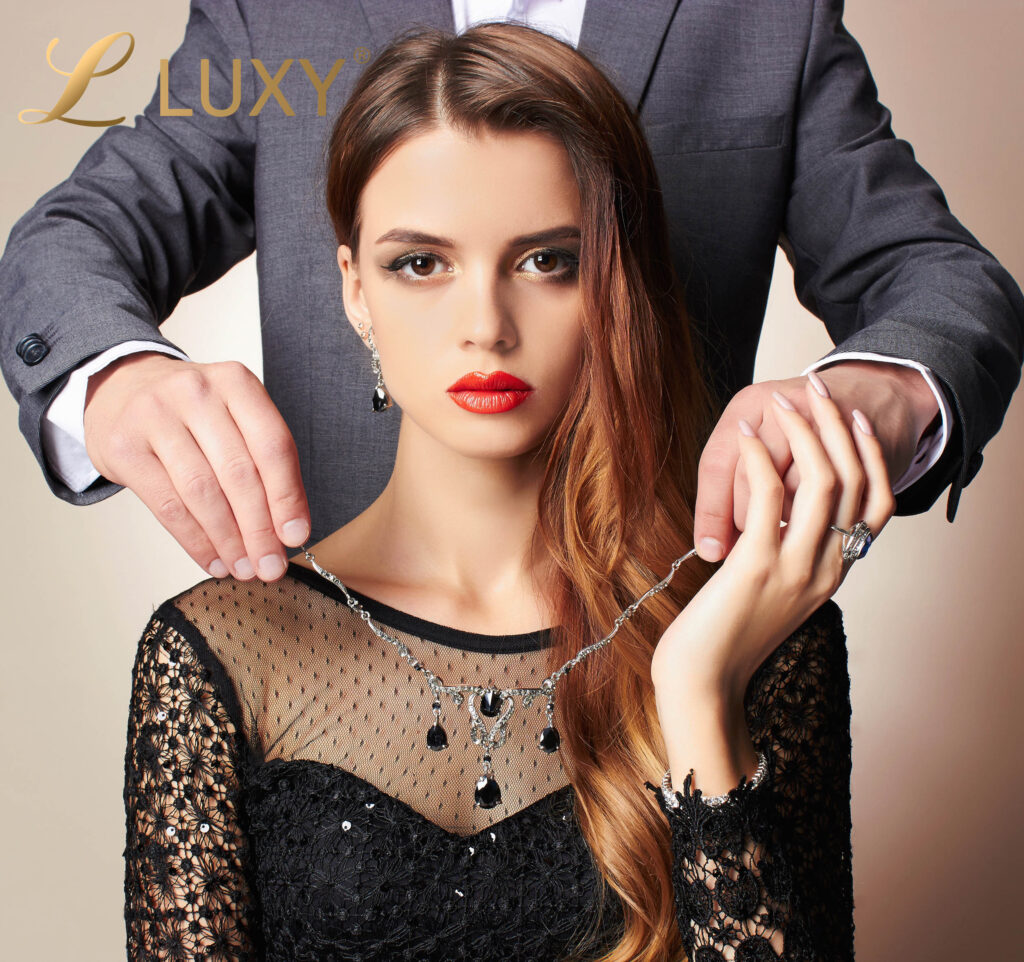 However, maybe they are disappointed you didn't pick them up in a fancy car or buy them a gift at first meeting.
This is a clear sign they are sugar baby only after what you can give them.
Cut your losses here and find someone else from the 2 million users on Luxy, for a real meaningful relationship.
______________________________________________________________________________________________________________________________________
We hope you enjoyed this article on how to avoid sugar babies and you can rest assured that Luxy is doing everything it can to ensure there are none on our high-end dating platform.
Don't be tricked by other apps. Use the safe and meaningful Luxy platform today!
If you haven't already, sign up to Luxy for free now!
Enjoyed this article? Want Something else to read? Check these out:
Dating apps, Kim Kardashian and AI?
China Singles Day on Alibaba – The World's Biggest Online Shopping Day